Which are the best brands for cooking range in Riyadh?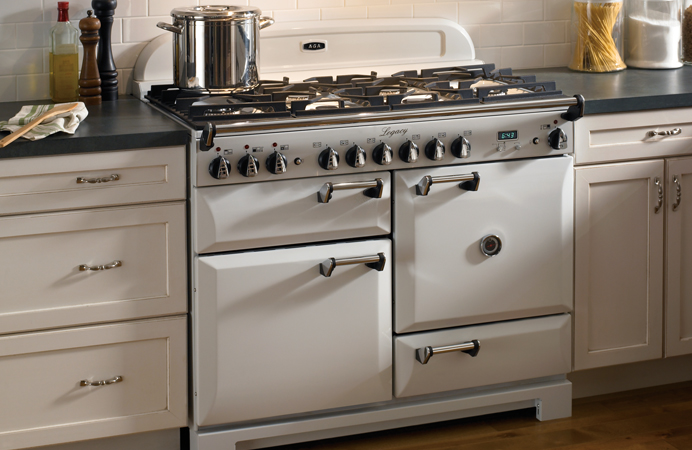 A cooking range is an all-in-one cooking solution. It features a stovetop that is connected to an oven and put together in a sleek, modular design. 

Both gas and electric style ranges are available in the market. In Saudi Arabia, the gas range with an electric oven or dual fuel range is popular. There are pure electric versions available too.
Let's take a look at the top 7 brands and what models they have available:
1. White-Westinghouse Free Standing 4 Ceramic Oven, Steel, WMFF3036RS
Price: SAR 5,567.00


Features: 
This freestanding gas cooker has attractive stainless Steel 

It is equipped with four burners

Has rotary spit

An oven light 

A glass cover to see how cooking progresses

Timer for convenient and automated cooking


 
2. GE Slide-In Electric Convection Range JCB735SISS Grey/Black
Price: SAR 4400 to 6700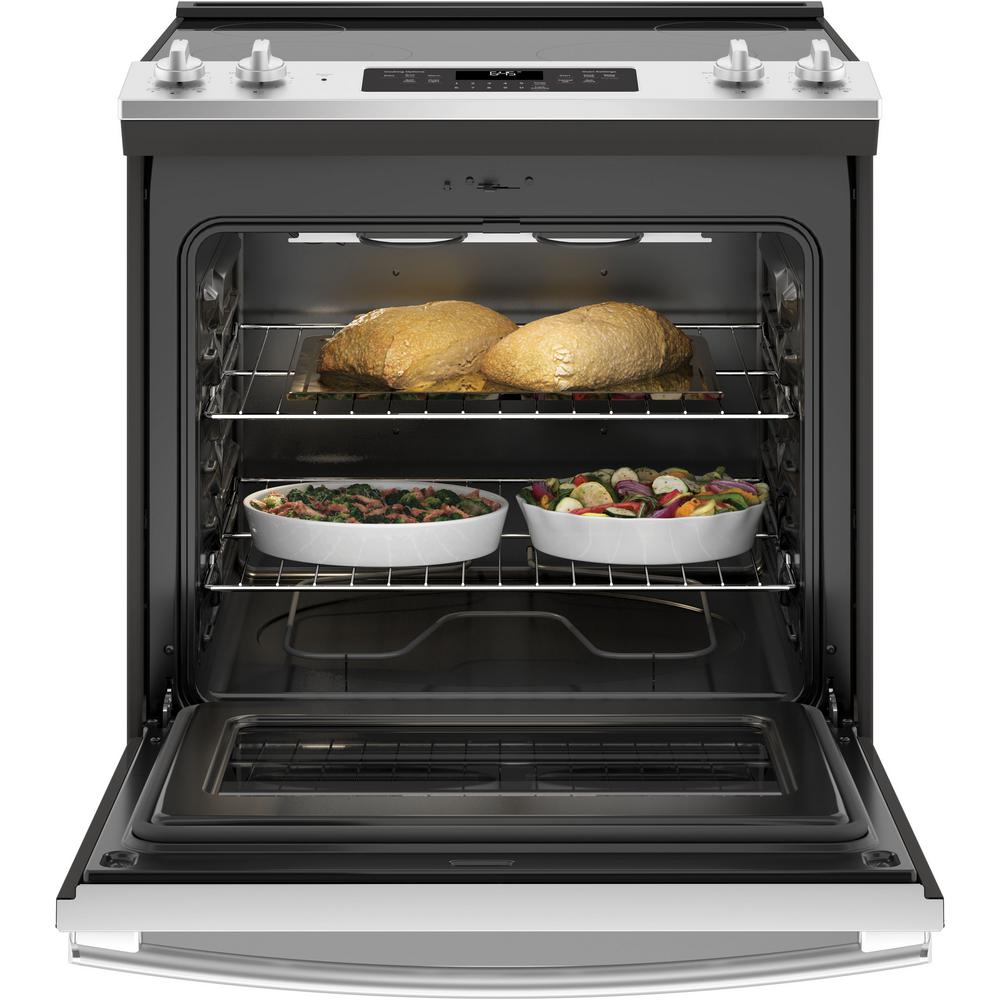 Features:
Four radiant burners to multitask items
Smooth ceramic top surface for easy maintenance

Turning knobs to adjust the different settings

Two heating elements in one offer flexibility

The accurate heat circulation to bake evenly


 
3. La Germania Americana M9S A Cooker 90x60, Steel
Price: SAR 5499 to 6699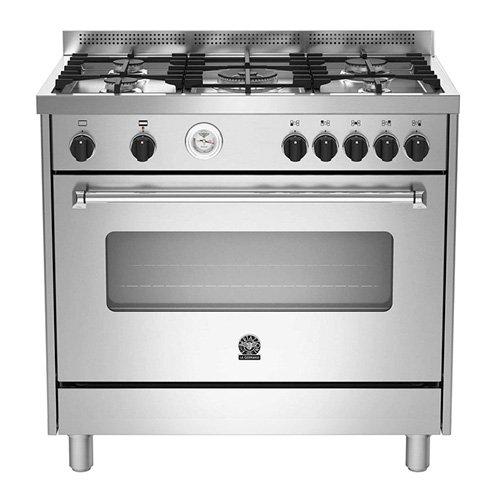 Features:
Gas-based cooking range

Five integrated burners

Mechanical operation

Knob control panel

Size of the oven - 142 liters


 
4. Gibson Ceramic Electric Cooking Range, 4Burner Oven 136 L MFF3026RS-GIB
Price: SAR 4219

Features:
Natural gas cooking range

Superior built resists heat and enhances the service life

Has self-cleaning function for easy and convenient cleaning

Four burners to cook multiple dishes simultaneously

Ceramic and Stainless Steel

Size of the oven - 136 liters
5. Beko 5-Burner Gas Cooker With Oven 95L GG15125FX Silver/Black
Price: SAR 2200 to 2999

Features:
Industrial grade design for durability and portability

Decked with adjustable knobs to regulate heat

Pre-portioned for uncomplicated grilling

Five burners for cooking multiple dishes simultaneously

Gas-based cooking range
6. Glem 5-Burner Cooking Top With Oven AL967GI/FS Black/Silver
Price: SAR 2899 to 3899


Features: 
Smooth front controls for trouble-free usage

Five burners to cook different items simultaneously

Spark ignition for hassle-free flame start

Non-stick grilling for healthy cooking

Fully automatic and works on gas

Size of the oven - 113 liters
7. Electrolux 5-Burner Gas Cooker EK-EKG913A2OX Grey
Price: SAR 2199 to 2529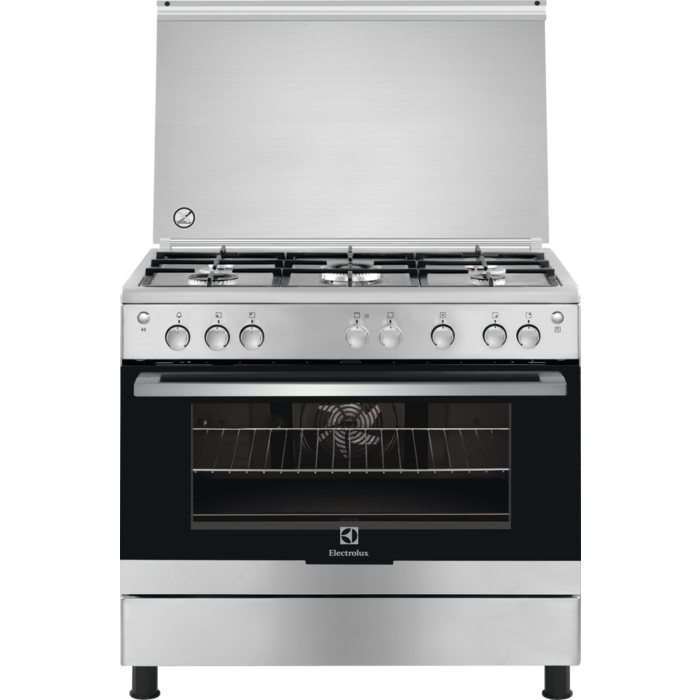 Features:
Natural gas oven

Has five burners for multiple cooking

Metal body 

220-240 voltage
The above is the popular cooking range options available in Riyadh. With a range of colors, sizes, and budgets, you are definitely spoilt for choices.

If you are looking for used cooking, we have quite a few available at: 
https://www.zeaara.com/classifieds/electronics-appliances.html 

You can also try our 'Verify Before Purchase' service. For a fee of SAR 30, we will verify the breed, health and documentation of the pet for you.
https://www.zeaara.com/verifybeforeyoubuy.html/