Top 6 Indian/Pakistani buffet restaurants in Riyadh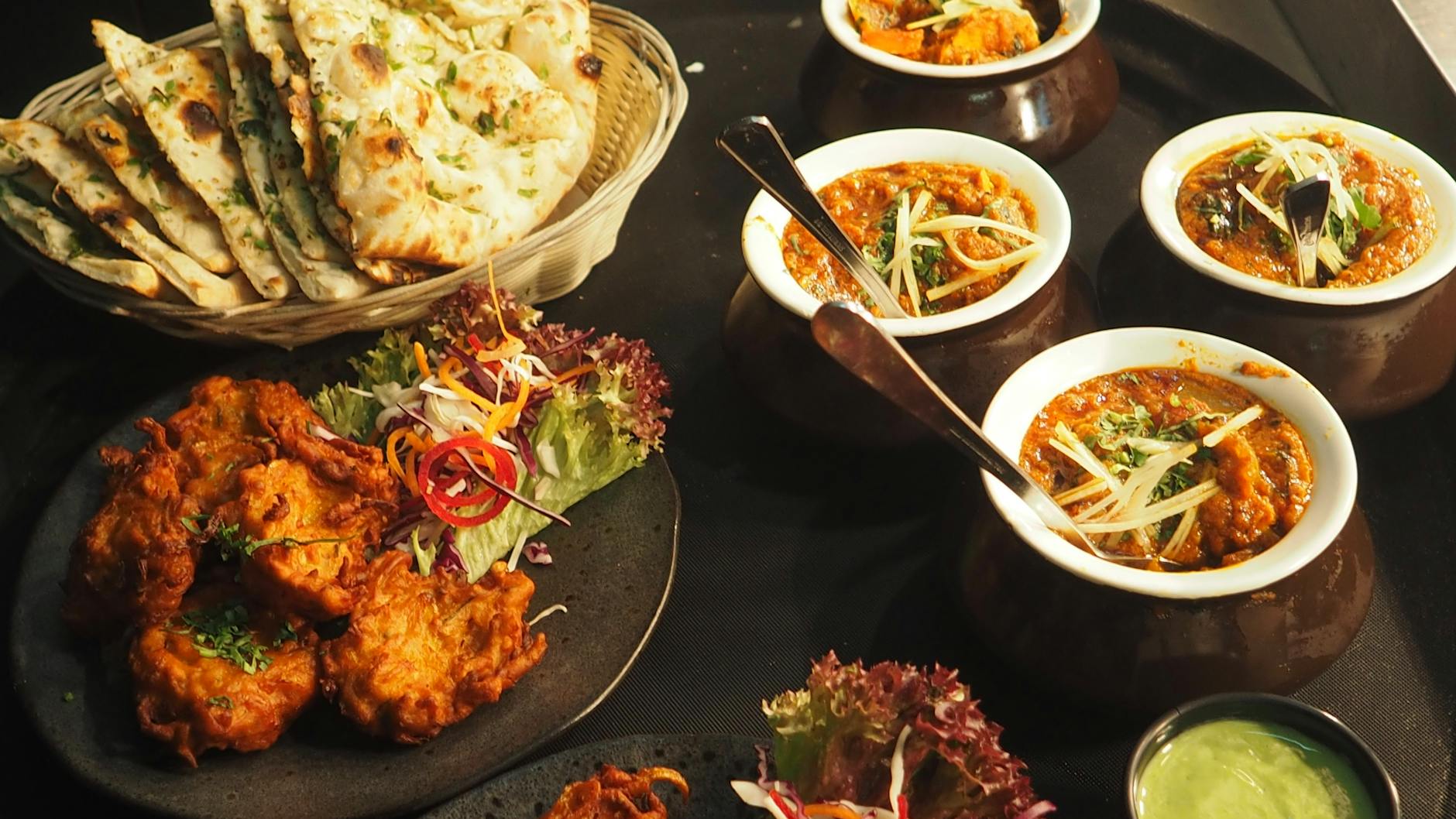 ZB-3526
Are you looking for the taste of Indian or Pakistani cuisine in Riyadh? And when you have a craving there's nothing like a buffet to satiate those taste buds. Here are the best restaurants in Riyadh serving up the same:

1. Red Chili Restaurant
Located on Prince Abdul Rehman Street, this restaurant offers flavors of Indian cuisine with an authentic taste. They have many Indian specialties, including the biryani. Their North Indian dishes are highly popular, and there is a buffet table. You can get a great variety of dishes on the buffet table, which has everything from Kebabs to soups. A free drink is provided, and the dessert includes staples like Kheer and Jalebi. A lot of vegetarian dishes are on offer too.
 
2. Darbar
Tucked away inside the Salih Al Rajhi building is an amazing restaurant called Darbar. It has a lot of dishes, like biryanis available on the menu. Plenty of vegetarian dishes like Palak Paneer, Veg Kofta, etc. along with a selection of non-vegetarian dishes, are available. 
 
3. C.taste - Centro Waha
Though this is not an exclusive Indian restaurant, there are a lot of Indian dishes available here. They have an international buffet spread, which includes some vegetarian and non-vegetarian dishes too.
 
Prices: SAR 49.00 to SAR 99.00
 
4. Spice Village
On King Fahad Road is Spice Village - an authentic Pakistani restaurant in Riyadh. They also serve a la carte or regular menu meals. The buffet includes plenty of choices for both vegetarians and non-vegetarians. 
 
5. BBQ Tonight Restaurant
The restaurant takes pride in its signature taste of tradition and has buffets available on all seven days of the week. From Kebabs to Tikka's everything is there on the menu. There is a salad bar, 15+ dishes, and desserts available on the buffet.

Price: 51 SAR for adults
 
6. Taste of Dilli Restaurant
Dilli Restaurant offers a variety of grills, curries, biryani, and bread. It also has authentic North Indian food like Dal Makhni or Butter Chicken or Tandoori Roti or Dum cooked Biryani or Dum Cooked Chops and Dum Ki Raan. Their signature dishes include Murgh Angar, Jhingha Dum Anari, and Tandoori Aloo, etc. Buffets are available on special occasions. 
 
Go ahead and tantalise your taste buds with these amazing buffet treats!